18. Arabisches Filmfestival:
06. – 15. Oktober 2022
Anfang Oktober heißt es wieder Vorhang auf für den arabischen Film!
Mitreißende filmische Entdeckungen bietet das Arabische Filmfestival in seinem 18. Festivaljahr – das wichtigste Festival für den neuen arabischen Film im deutschsprachigen Raum und eines der größten Filmfestivals Europas mit dem Schwerpunkt auf dem arabischen Film.
Neue Infos folgen bald, das Programm wird ab Mitte September abrufbar sein.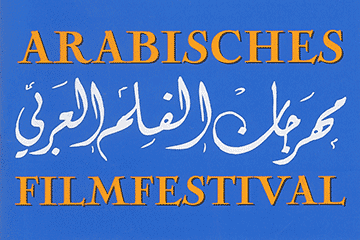 ---
★★★
---
18th ARAB FILM FESTIVAL
06.-15. October 2022
The ARAB FILM FESTIVAL is the most important and oldest forum for Arab film in German speaking countries since 2005 and screens new films from and about Arab world.
The ARAB FILM FESTIVAL is an intercultural platform for diversity and tolerance and one of the largest festivals with Arabic cinema on focus outside the Arab world. The program includes an extensive film program with the best new Arab feature films and documentaries from the past two years, as well as short films. The festival screens features, documentaries and short films, with a competition section (Audience Award), Panorama, Retrospective and Special Screenings. At its section SHUBBAK - Window to Islamic World it also shows films from other Islamic countries like Iran, Afghanistan or Turkey. SOUQ AL FILM, the film market of the ARAB FILM FESTIVAL is a bridge between culture, business and academic world. The CARAVAN screens films all over the year in many cities and rural areas in Baden-Württemberg, Southwest Germany.